Corrupt Justice in Singapore
Singapore Justice is Highy Corrupted by the Women's Society and the Lee Hsien Family Lineage of Power and Economic Might
Main Menu | Corrupt Justice in Singapore | Criminalisation of Citizens with Political Views | Help Singaporeans Tell their Story

Inhumane Judicial Caning of Minors in Singapore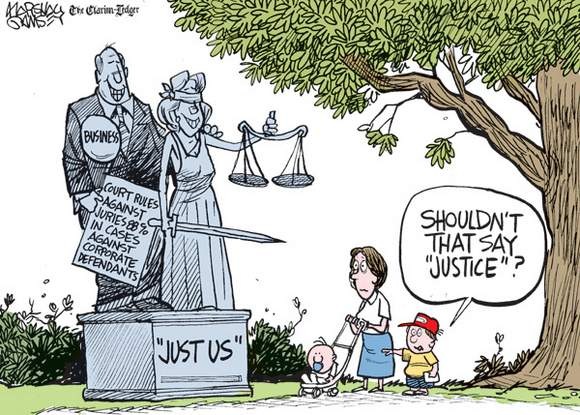 Judges in Singapore are now 'Impunible' (cannot be charged or blamed) due to a new law, which the UN are taking issue with, as it is undemocratic and dictatorial as well as draconian deprival of Human Rights. This is most certainly a law brought in to protect all the corrupt Judges from being punished, and makes them all-powered, with no fear of any fallback on themselves.

This allows Judicial Tyranny without any right to complain, and empowers Judges to act like dictators, such as Saddam Hussein, Gaddaffi, and Kim Jong UN. In Fact, Lee Hsien is so like Kim Jong Un, that this is why he was the only person who was able to invite him to dinner for a meet with Donald Trump, because they are both Despots and Dictators. lee Hsien even attacks his own family, and has his own nephew in Asylum in USA, which goes to show what kind of a Familyman he is, and what kind of a harmful minded egoistic Despot he is. Lee Hsien is a Monkey Man - Has a brain, Burt Uses it For his Own Peronal Gains Only.
Below; Lee Hsien and Wife pretending to make some sign for LGBT Rights AFTER PM Lee Hsien, quashed all hope that Section 377A will be repealed in Singapore anytime soon, as he asserted saying that "the law criminalising gay sex will be around "for some time."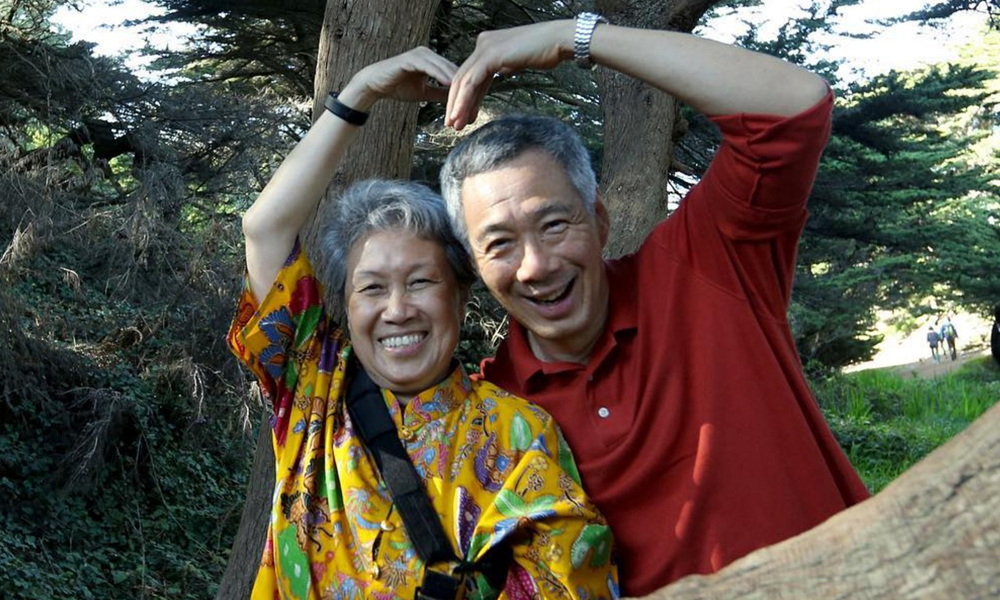 But hidden under many layers of legislative gobbledygook, designed to circumvent responsibility and empower Judges to do as they wish, with complete Impunibility, which is a direct impingement on Human Rights In Singapore, and a Hidden Agenda that is controlled by powerful Politicians who wish to deceive the United nations as to their eligibilty, and to give false statistics, in their compulsory annual reports to the UN. These compulsory annual reports must be given, listing the goings on within their country as a member state, and any cases of UN Treaty International Incidents must be reported and filed in the Hague Database.
Two of these compulsory reports which Must Be Made each year to the United Nations, are 1. The annual report on the World Convention on the Rights of the Child. And 2. The Civil Aspects of International Parental Child Abduction, amongst others. This is done to maintain a High GDP, and avoid embarassment, as well as evade any due sanctions foor not complying with either of the above mentioned treaties, to which Singapore is a signatory state in both.
We shall deal with how Singapore Justice is Corrupt, using these two topics first, and then move on to more topics to give case examples of visibly biased and contemptuous rulings, and unlawful acts performed by members of the State Justice System, for the reader to study and conclude for themselves just how clevely set up the corrupt layers of administrative power ar put together and compartmentalised to disguise the true agendas of the Government. We shall also discuss how most Law Firms in Singapore do nothing for their Clients except take money and bend over to the courts, for Lawyers become Judges, and Judges become Politicians, and none of them along the line of heirarchy want to ruin their chances of accession to higher levels in the profession. hence, all lawyers will not dispute the Judges ideas in any hearing, for the silencing of freedom of speech for which Singapore is Famous for.

List of Corrupt Singaporean Justice Cases
Case 1, FC/OSG 139/2015 In the Matter of the Guardianship of Infants Act between Spencer Littlewood and Chee Pek Juin; for the return of the child Angelo Chee-Littlewood to his habitual residence, and to desist from abduction through retention. This case was unlawfully deleted by a Judge and an Unauthorised Lawyer (Under Duress of the Judge), in order to evade reporting a case of International Parental Child Abduction to the Compulsory Annual report top tjhe UN, and damage their state GDP, for not returning the child. It should be noted, that the false deletion of this case effectively avoided the Singaporen Government from needing to report the International Parental Child Abuction og Angelo Chee-Littlewood to the United Nations, by passing the case through under the mother's Local Domestic Divorce and Custody hearings, which are Domestic and not International. This ignored the fact that the child was abducted from his habitual residence, and that the father did not live in Singapore, and that this was not a local separation of parents, rather, an International parental Child Abduction.


Case 2. FC/D 1688/2015 in the Matter of Divorce and Custody; This is the case that was allowed to run, and was unobstructed because of the Unlawful deletion of the Guardianship of Infants Act Case filed by the father, and secured Singapore's Public Image and spared them from the need to Report to the UN on how many at least have occurred, and Singapore has declined to return the children in all cases

As fare as we are informed to date, at least 3 cases of internationally parentally abducted children were illegally taken to Singapore in 2014. Officially, None were abducted on paper. In reality, these cases get filed as divorce, or other forms of domestic cases, and hence evade all need of letting the world see what is going on there.


We call Singapore '

A turd with icing on it

' because it looks pretty and safe, but underneath its shiny surface, is sopmething very ugly, like a three headed dog, when you cut off one head, it grows another two. We are disgusted at how many other countries receive dissent and critique, whilst Singapore manages to cleverly maintain a shiny squeaky-clean reputation through its cleverly orchestrated methods of due process, which hide its injustices and corrupt rulership from the world, and its own people too, who are severely restricted in their freedom of speech, underpaid, overtaxed, and less free than a cow in a stable.





Case 1, FC/OSG 139/2015 In the Matter of the Guardianship of Infants Act; File by Mr. Spencer Littlewood, against his now ex wife Chee Pek Juin (Name since changed, it is unknown if she has unlawfully changed name of child without ftaher's consent).


In April 2014, a Singaporean Child was taken from his habitual residence in Thailand without knowledge or consent of the father ('Habitual Residence', is the term as is defined by the Inernational Hague Treaty on the Civil Aspects of International Parental Child Abduction. This means, where the child has spent most of his life and where the child is used to, REGARDLESS of Nationality. The child has spent his life from 18 Months old to the age og 5 years and 6 months in Thailand at the point of abduction, hence making his Habitual residence Thailand.

The Mother abducted the child to Singapore. The child and mother possessed Singaporean passports. Contrary to Orders, no immigration officers asked the single parent if they had a letter of consent from the other parent (something recommended to all immigration officers when encountering parents traveling alone with a child). The Mother then proceeded to ignore any attempts to call or contact the child by the father, but after some weeks began to answer, and the father offered to begin divorce and custody proceedings if she wished. The mother replied thaty she "Did not wish to talk about divorce this year' Obviously because she did not wish to address or risk the father gaining access, and hence, Divorce would address parental access, and the mother refused to discuss divorce. The mother also knew that if she managed to stretch out two and a half years, then automatic divorce could be invoked, and avoid addressing child access/custody/


In frustration, the father eventually filed a Guardianship of Infants Act Case, asking for return of the child, for after visiting the central authority of the Hague Convention in Thailand, was told that no bilateral agreement between Singapore and Thailand existed, and hence, both countries acceding to the Hague Convention, is only step one, and that hague Mandates for the return of the child can only be senty if acceded member states make bilateral treaties with each other after accession.

Accession gived benefits and funds to open a central authority office. In both countries where the father tried to visit these offices, the Ministries had to make an appointment and allocate an empty room, as a bogus office, as if it tryly existed. The funds for the existence of the department are given to each member state, but the member states (not only Singapore), tend to evade making the second step of bilateral agreements, and to make bogus offices, keep the funds, and just use an empty room in the rare case of a person calling to apply for a Hague Mandate for the return of an Internationally Parentally Abducted Child.

So, in case FC/OSG 139/2016 in the Family Justice Courts of Singapore, no hearing ever came. Despite the mother refusing to discuss Divorce, shortly before she became aware of the filing of the father's Guardianship of Infants Act case, she filed for divorce, because the father had pre-warned her of his intention to file a GIA (Giardianship of Infants Act) case. She, being in Singapore, was able to move faster and filed first. Both cases were filed. The Guardianship of Infants Act was never hears, but a case conference mediation session for the Mother's Divoce and Custody case was heard. In such a case conference, which stated 1. Only the name of Case FC/D 1688/2016 filed by the mother in the Matter of Divorce and Custody, and also stated that no other cases can be discussed during the conference.
After the conference, held by Judge Ming Choi Lim, a Crony of the Women's Society and Obviously acting under strict orders of her superiors, was aked by the Father through his lawyer Mr. Alain Abraham Johns (who turned out to be also extremely corrupt, and ironically has his name on the government Law Society page of recommended lawyers), to inquire bout when his Guardianship of Infants Act Case FCD/139/2015 was to be heard?

The reply from the court was that Judge Ming Choi Lim Claimed that the Father had given verbal permission to remove the GIA case he filed, for which he paid a sum of 800 SG$to to file. It follows by logic that the Father is unlikely to agree to deleting a case he paid 8000$ to file, and the Judge gave reason in the next case conference of Divorce Case FC/D 1688, that the same issues could be addressed in the Divorce Case.
The Father argued that 1. Divorce Cases have a precedent of 90% if cases giving custody to the mother, whereas a Guardianship of Infants Act Case gave the Father a beytter chance of a fairer precedent being followed.

The Judge then Lied (Committed Perjury) saying the case was already deleted, and that the Father could file again if he wished. The Father then wrote to his Lawyer Alain Abraham Johns accusing him of misrepresentation and threatened to sue for allowing such a thing, after taking 8 000$ for the case.
The Lawyer Mr. Alain Abraham Johns then sent an email back to the fathert of a screenshot of his legal files online in the court's 'crimson logic' admministrative online filing system. He told the Father that the Case was still pending with a supporting screenshot to prove it, and that it cannot be deleted without signed Notice of Discontinuance signed by the Father/Plaintiff, and filed by the Lawyer. The Father then dismissed Mr Johns, and took over the case acting in person, with his express final instructions being "Forbidden to File Notice of Duiscontinuance, Forbidden to Delete Case, and Hand case over to father for further proceedings, and get an eventual hearing date"



Two months later, 15 minutes before a third case conference in the Divorce case FC/D 1688/2015 In the Matter of Divorce and Custody, the Judge met with the lawyer Alan Abraham Johns, who was since 2 months dismissed and not entitled or empowered to act in this case, and they both deleted the GIA Case FCD/139/2015 in the Matter of the Guardianship of Infants Act, without a signed Notice of Discontinuance from the Father and owner of case, who was acting in person and condcuting the case in person. This is a inexcusable breach of protocol and Judicial Misconduct, by both the Judge Hmself, and the dismissed Lawyer Alain Abraham Johns, who was trying to save his ass and career by bending over to the corrupt Judge who forced him to delete a case he had no official power to interfere with, as he was already dismissed 2 months before, and had not authority over the case.



Case 2. FC/D 1688/2015 in the Matter of Divorce and Custody between Chee Pek Juin and Spencer Littlewood in the Matter of Divorce and Custody

During this case, the Father asked in ever case conference over two years, for interim access orders, and the courts said that orders could not be given in case conferences, only court hearings. However, in the same mouthful, the Judge then issues a ruling that the Father should pay maintenance in the interim. Hence, the Judge was lying and cheating, by claimming himself unable to rule on interim access, and hypocritically then ruling on interim maintenance fees! if that is not obvious Bias and Corruipt behaviour, then what is? It is at least a Perjury, for one can either rule or not rule, and it is not dependent on the matter to be ruled over.

The court saw fit to allow 2 years of case conferences to pass, without ever addressing the child's need for interim access and contact with the father, when in Singapore, two Singaporean parents never go longer than 3 months without an Interim Access Order being Issue, for the obvious reason of avoiding parental alienation. the whole meaning of 'Interim Access' means, 'in the Interim' until the court is over. But the new 'expedited' Family Justice system of due process requires lots of case conferences to put papers in order before a final hearing usually about 2 years later. This means that a child and parent have to wait up to 2 years to get access. There remains the question however of 'how did the Judge empower himself to rule to pay interim maintenance, whilst claiming that it is not possible to make rulings in case conferences?

LGBT Rights; Gay Men are Criminally Treated, Gay Women Are Not. The Family Justice is Run by the Women's Society

Previously, Singapore law inherited from the British Empire , which prohibited sodomy regardless of sex. As such, heterosexual and homosexual anal or oral sex were illegal. In 2007, such sexual activity was legalised for heterosexuals and lesbians,

but not for gay men

.





Officially,

sex between mutually consenting men is criminalised in Singapore

,

whilst sex between women is not

. While Section 377A of the Singapore Penal Code – a British colonial-era legislation – is very rarely enforced here, a man found to have committed an act of "gross indecency" with another man could be jailed for up to two years under Section 377A.

The latest social initiative against Section 377A, the Ready4 Repeal campaign, gained immense traction and even drew support from establishment figures like former attorney-general Walter Woon and distinguished diplomat Tommy Koh, but failed to effect change.

In June, PM Lee quashed all hope that Section 377A will be repealed in Singapore anytime soon, as he asserted that "the law criminalising gay sex will be around "for some time."




Case Study Files PDF Downloads (coming soon)


Main Menu | Corrupt Justice in Singapore | Criminalisation of Citizens with Political Views | Help Singaporeans Tell their Story